an HOLVONIX

™

game
One simple rule. Endless puzzle fun.
Sequel has only one rule: tap the sequel - the shape that is different from the last in exactly ONE way. Don't tap the same shape twice in a row; and don't tap any shapes that differ in two or more ways.
Shapes will flash on your screen with different numbers of sides, fill colors, border colors, border thickness, numbers of dots, and more varieties you'll discover at later levels. Sounds simple? You've got to have a good memory and to stay focused!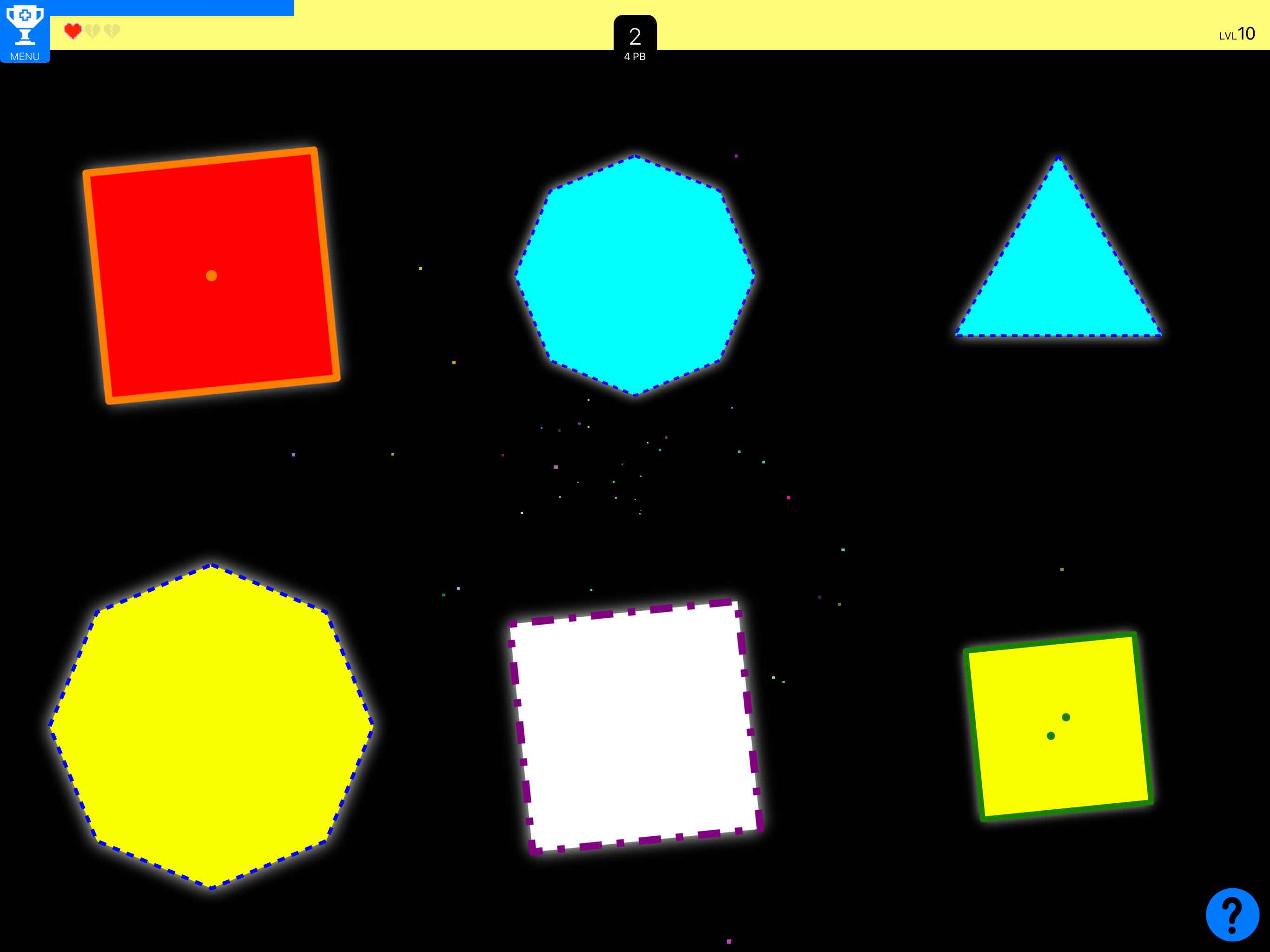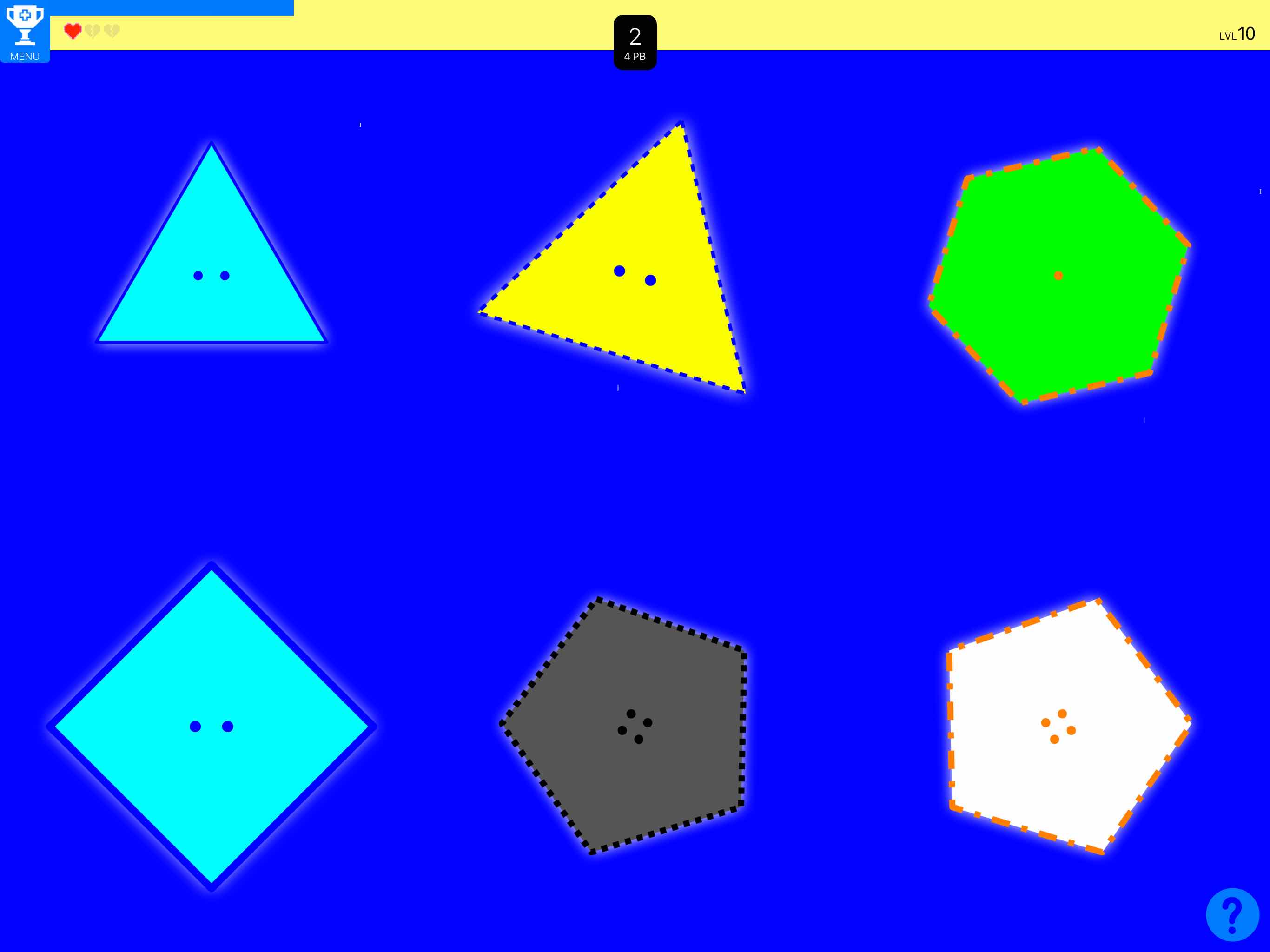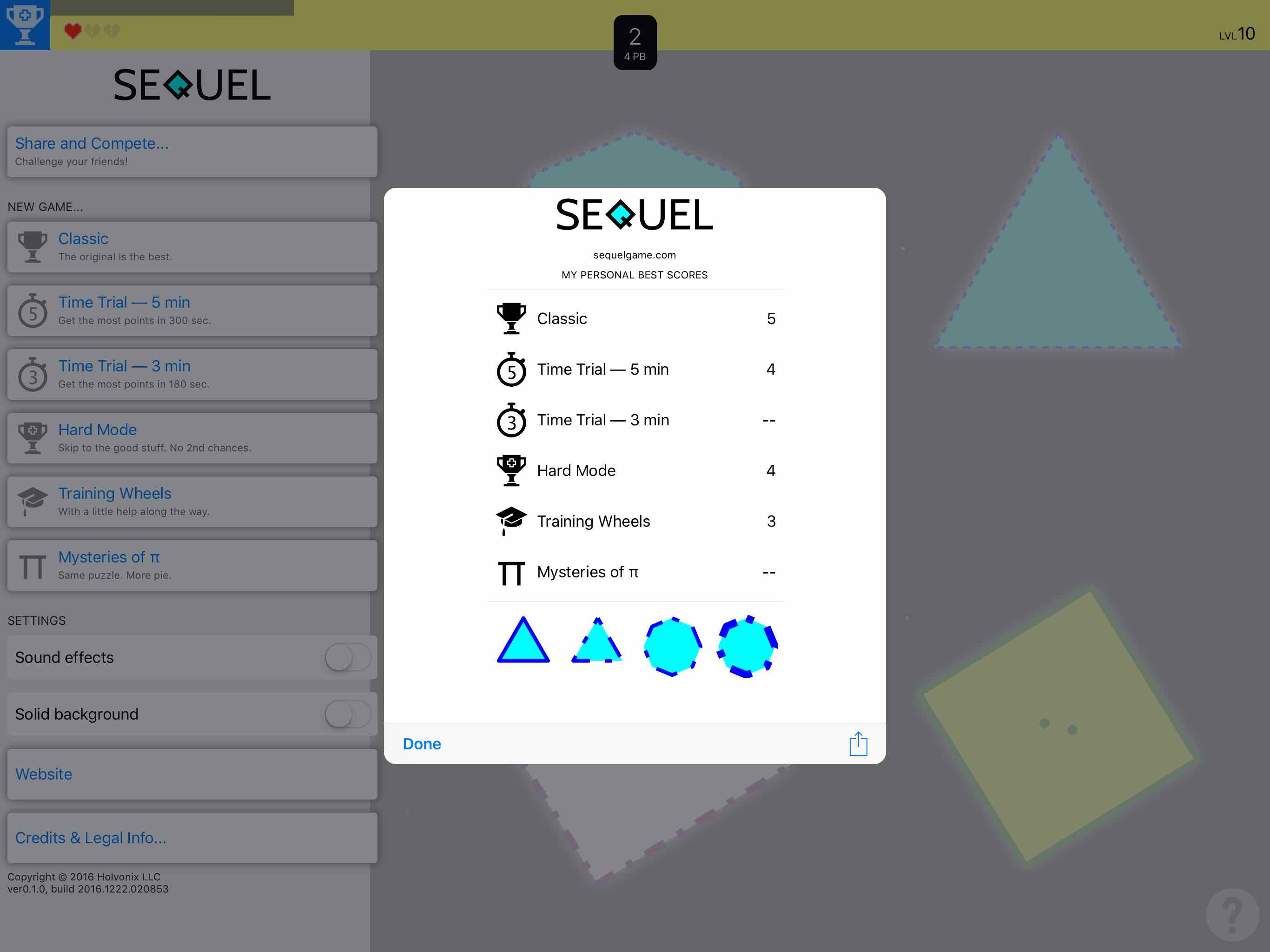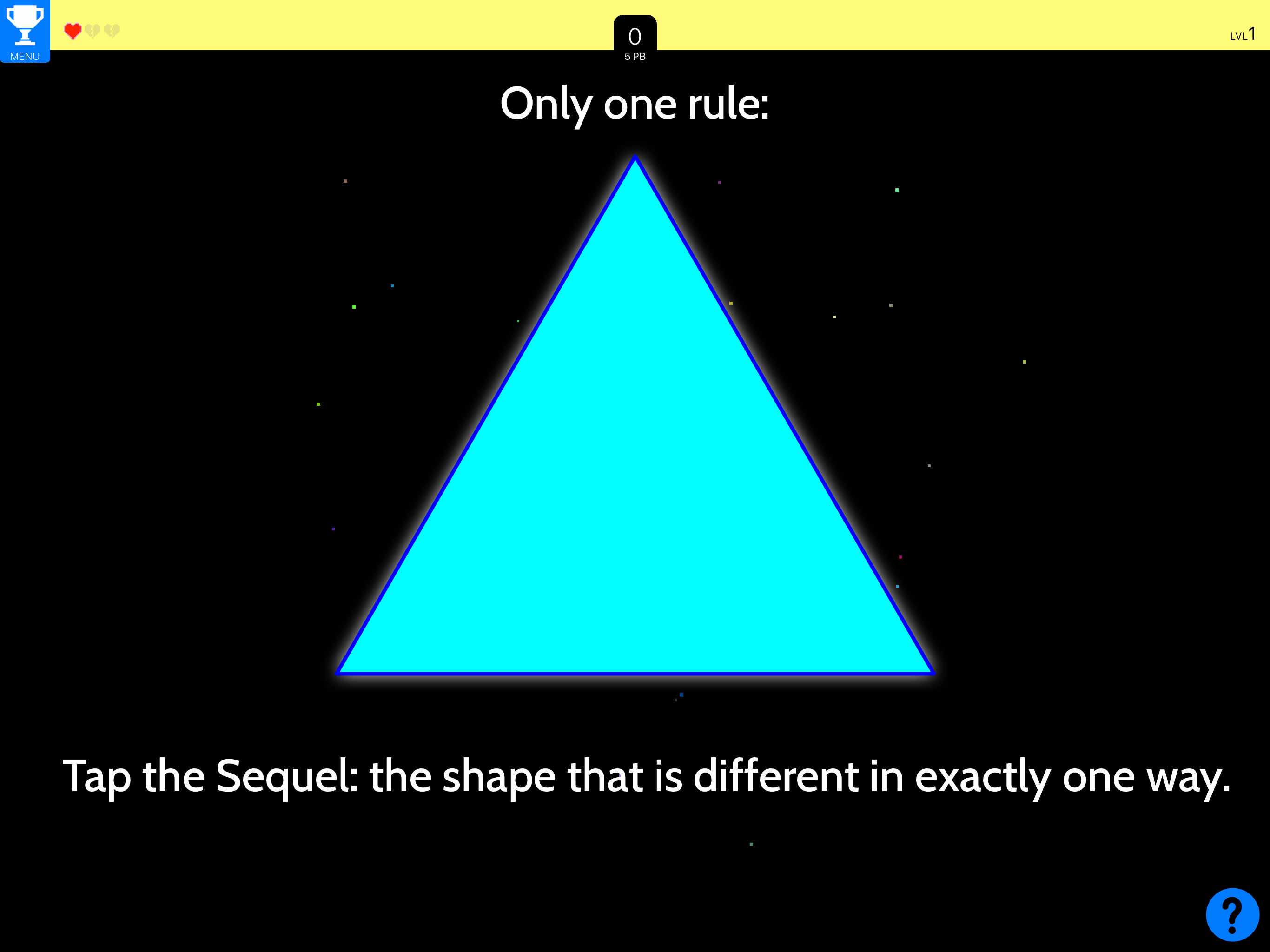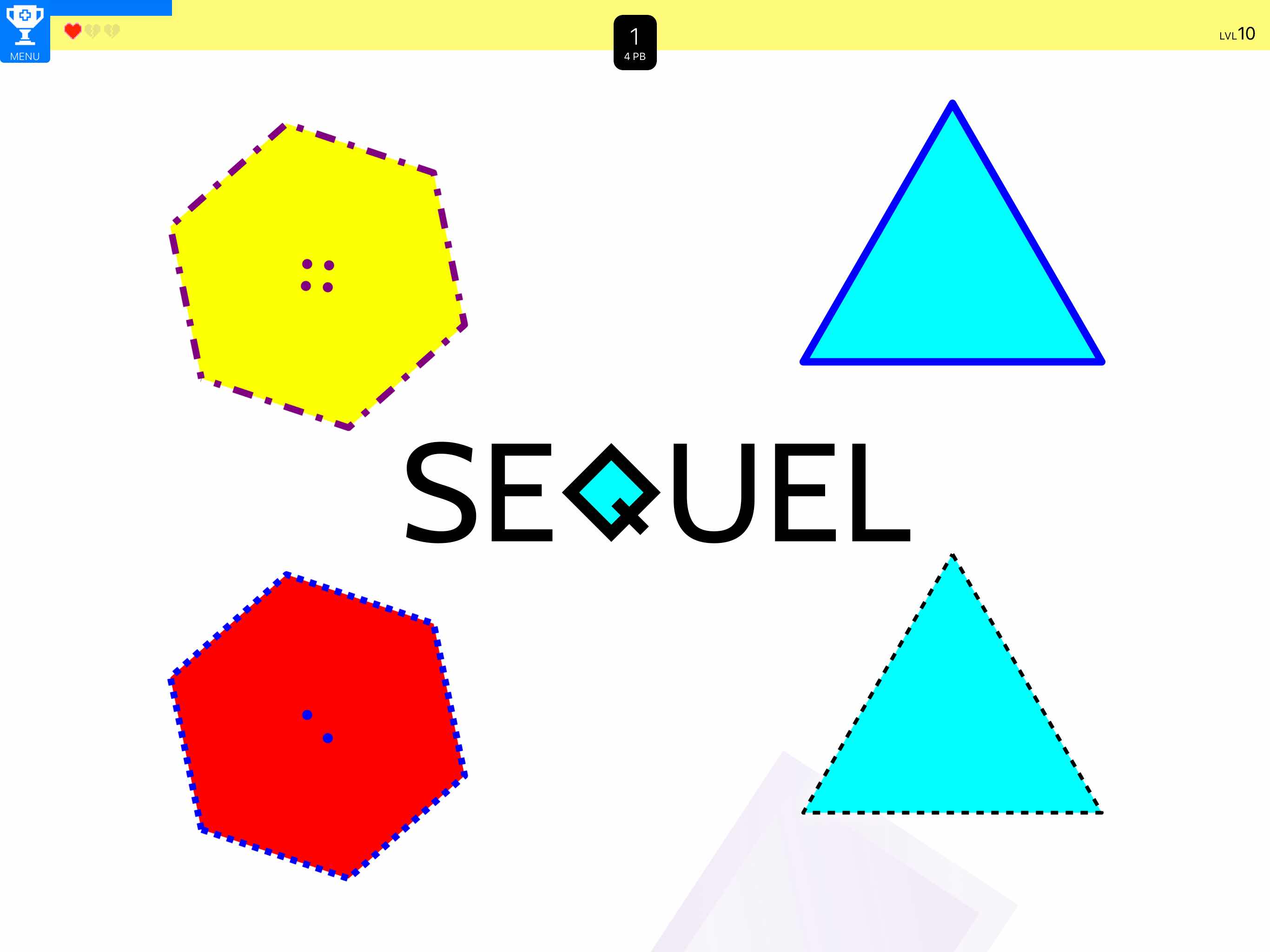 Share your Sequel scorecard - and challenge your friends to beat your personal best.
Multiple game modes:
• Classic - start with only a few shapes with simple differences, and work your way up to all the different
• Time Trial 5 minutes - Go for speed and get the largest sequence in 300 seconds.
• Time Trial 3 minutes - Do the same in 180 seconds.
• Hard Mode - Start directly on level 10, dozens of shapes ahead of a regular game.
• Training Wheels - Two extra chances to make mistakes without having to start over.
• Mysteries of π - Try it out to find out what it does.
Tweet @HolvonixSupport if you have questions. Help Pages
Important information:
By installing or using this app, you agree to our
Terms of Service
and our
Privacy Policy
. This app may contain third-party ads and/or referral/affiliate links. Sequences may be shortened; screen appearance may differ based on app version and your device hardware. Feature availability may be limited to certain users or locations and may change; some features listed here may require in-app purchase to unlock.