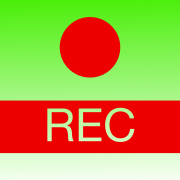 DevStream
an HOLVONIX

™

app
Broadcast testing made easy.
The easy way to test your broadcasts, whether you're just getting started streaming your gameplay on iPhone and iPad or you're a game developer testing your game. For ReplayKit live broadcasts.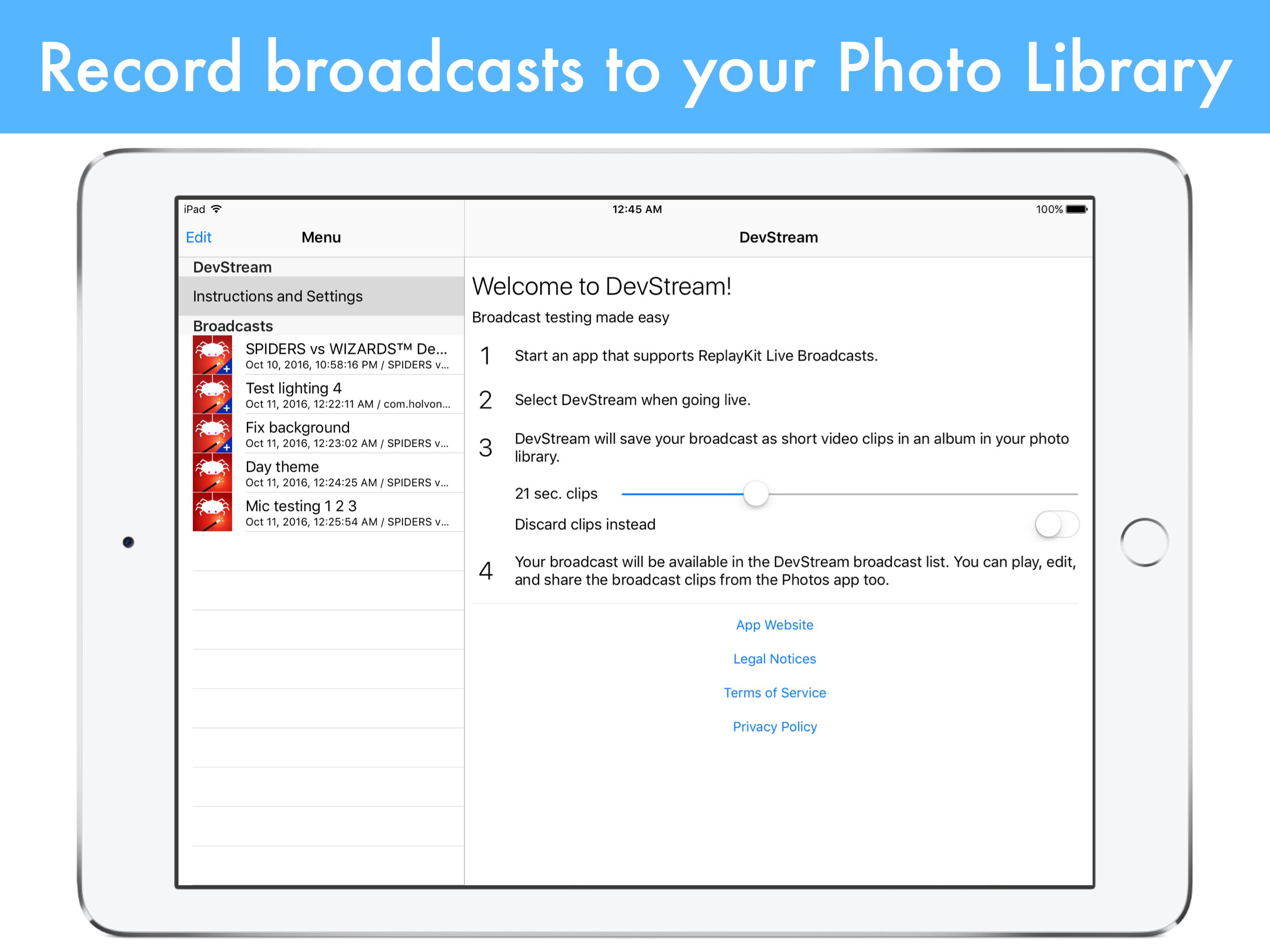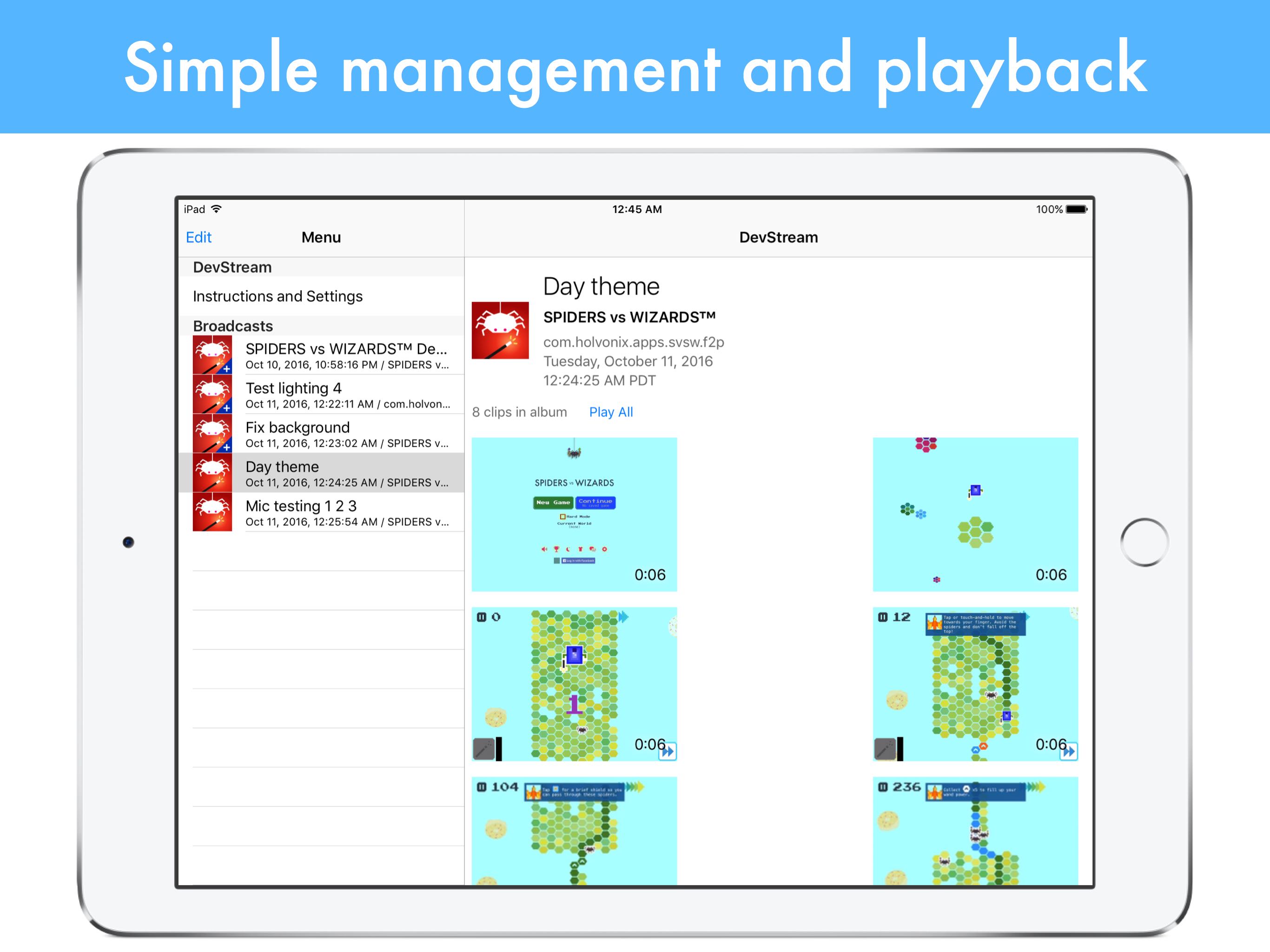 For mobile streamers: Want to check your lighting and voice levels before going live? Take a few previews with DevStream first, and play them back to get an idea.
For game developers: Developing a new game or adding ReplayKit live broadcasting functionality to an existing game, but don't want to send your tests to the masses? Start with DevStream. In fact, we made this app precisely because we didn't have a way to test our own game's ReplayKit functionality before going live.
Save your clips: DevStream will save a sequence of MP4 video clips to your Photo Library; each broadcast gets a new album. You can change the duration of the clips and also choose to discard the broadcast altogether if you want a '/dev/null'-like sink for your broadcasts.
Tweet @HolvonixSupport if you have questions.
It's simple!
Install DevStream.
Start an app that supports ReplayKit Live Broadcasts.
Select DevStream when going live.
DevStream will save your broadcast as short clips in a new album in your Photo Library.
View and manage your broadcast with DevStream or the Photos app.
Important information:
By installing or using this app, you agree to our
Terms of Service
and our
Privacy Policy
. This app may contain third-party ads and/or referral/affiliate links. Sequences may be shortened; screen appearance may differ based on app version and your device hardware. Feature availability may be limited to certain users or locations and may change; some features listed here may require in-app purchase to unlock.
No games or game content are included with this app. Placeholder game content is shown only for demonstration purposes, and not an indication of functionality of the app shown. Game logos and content © 2015-2016 Holvonix LLC.
NOTE: ReplayKit live broadcasts are still a new feature, and can sometimes be buggy and/or include artifacts like stuttering, hitching, etc. The real broadcast solution you choose might have different broadcast characteristics (for example: movie clips vs. samples, compression options, Internet connection quality, etc.) than DevStream, so your end result on a different broadcasting app is not guaranteed to look or sound like your DevStream broadcast. Not all devices support broadcasting.
Legal Notices